Chervò player ambassador Kurt Kitayama achieved the company's first PGA Tour triumph with a one-shot win at the 2023 Arnold Palmer Invitational
Chervò celebrates as their player ambassador, Kurt Kitayama, achieved the company's first PGA Tour triumph with a one-shot win at the 2023 Arnold Palmer Invitational. This victory marks the first time a player has won their debut at the APINV since 1990.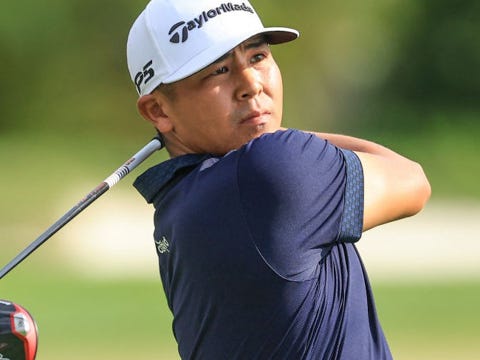 "I'm incredibly honored to have won the Arnold Palmer Invitational," said Kitayama. "This tournament has a long history of showcasing some of the best talent in the sport, and I'm thrilled to have been a part of it." Kitayama's win was especially meaningful, as he was able to pay tribute to the late Arnold Palmer, one of the greatest golfers of all time. Palmer, who passed away in 2016, was an icon in the sport and his legacy continues to inspire players like Kitayama to reach new heights. "I can't help but think about Arnold Palmer and what he meant to the game," added Kitayama. "To be able to win his tournament and be a part of his legacy is truly an honor." The Arnold Palmer Invitational is one of the most prestigious golf tournaments in the world, attracting top players from around the globe. With his impressive victory, Kitayama has cemented his place as a rising star in the sport and is sure to be a player to watch in the coming years.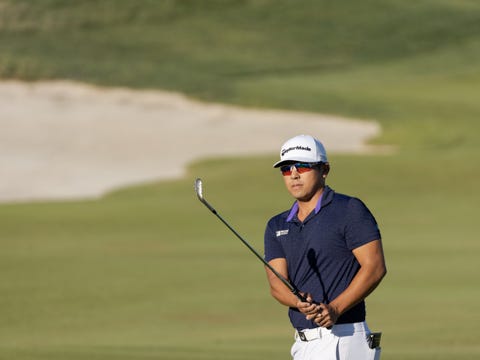 Starting the final round at Bay Hill Club with a one-shot advantage over Scottie Scheffler and Viktor Hovland, Kitayama successfully held off a talented group of competitors that included Rory McIlroy, Tyrrell Hatton, and Jordan Spieth. He went on to shoot an even-par 72, securing his first-ever PGA Tour title. After a costly triple bogey on the ninth hole, Kitayama showed resilience by following it up with seven consecutive pars, keeping himself in the running for the win. He then made a crucial birdie on the challenging par-3 17th hole, taking him one stroke ahead of the competition. The 30-year-old ultimately sealed his victory with a par on the final hole, finishing one shot ahead of both McIlroy and Harris English. The triumph at Bay Hill proved to be a significant moment for Chervò as it marked the first time that one of their player ambassadors had emerged victorious on the PGA Tour. For 41 years, Chervò has been a leading brand in Italy's efforts to provide exceptional golf apparel, and we're proud to be the official supplier of the 2023 Ryder Cup. Since its establishment in 1982, the company has produced an array of top-quality, high-performance clothing that has been worn by golfers of all genders around the globe. Kitayama is among the many elite golfers sporting Chervò. Other notable players who wear the latest Chervò gear include DP World Tour professional Johannes Veerman and LPGA Tour star Jenny Shin.
KURT'S FAVORITES:
Shop Kurt's look at the following link: https://chervo.blog/en/mediterraneo?chv_gender=19480.